There is nothing quite like riding a motorcycle across Minnesota's scenic roads and highways.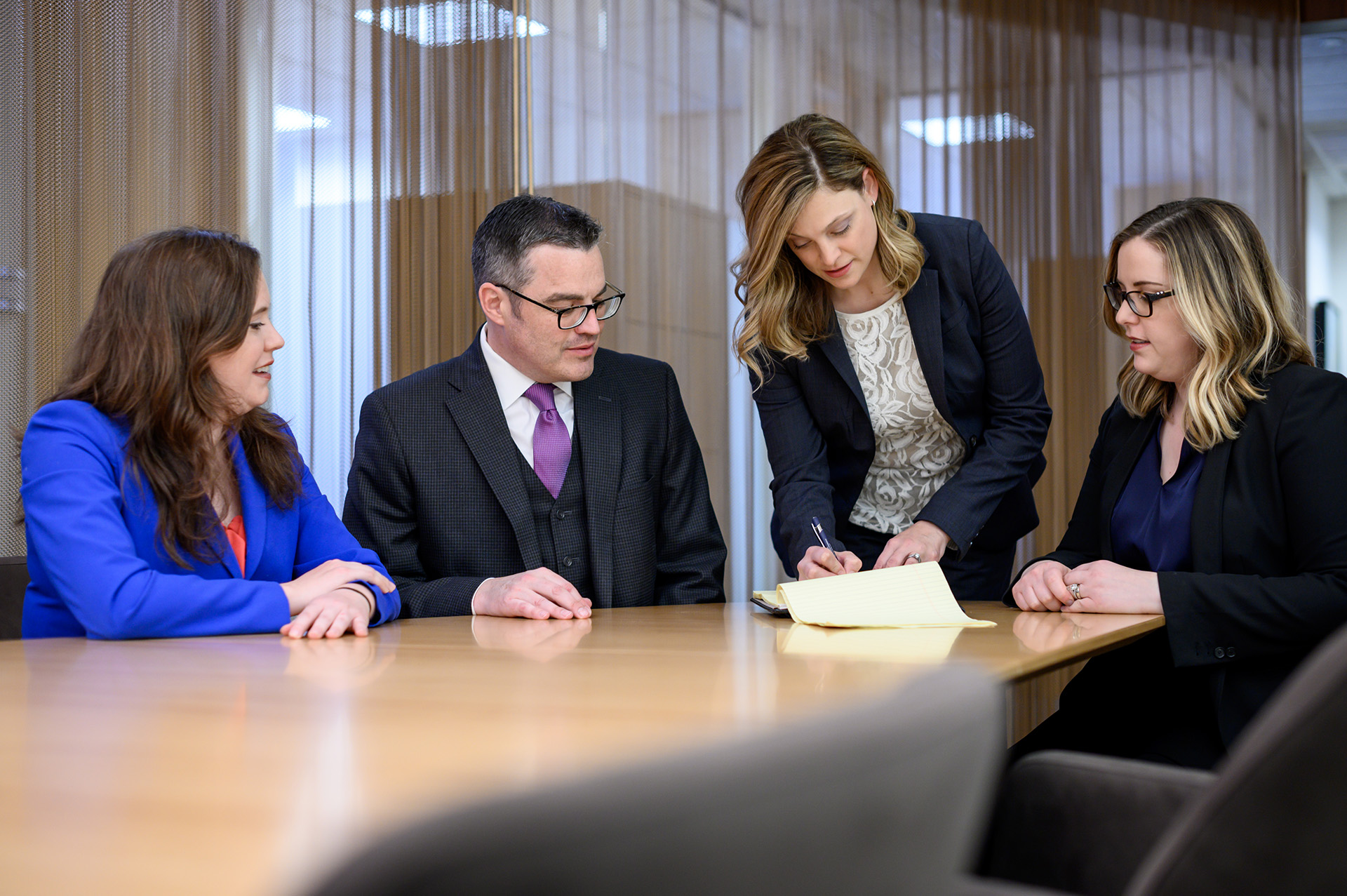 If you know that, you also know that the excitement of riding a motorcycle also presents unique risks. A Minnesota motorcycle accident can happen in a matter of seconds. Motorcycle riders are more likely to become involved in an accident than their car-driving counterparts.
Even if you are an attentive and careful rider, you face unique hazards from weather, road conditions, and distracted automobile drivers. Drivers who are reckless and negligent are responsible for all of your damages and harm.
And, if you are involved in a Minnesota motorcycle accident, you are more likely to sustain a severe and disabling injury. You will need medical treatment. You may not be able to return to work. Your life may be changed forever.
Because the law in Minnesota sometimes treats motorcycles like motor vehicles (with respect to rights-of-way and rules of the road), and other times not (with respect to insurance and No-Fault benefits), you need an experienced attorney to help you maneuver around the pot-holes and obstacles that could limit your legal rights.
A Minneapolis, Minnesota motorcycle accident lawyer at Halunen Law will get you the monetary compensation necessary to help you get your life back.
Common Injuries Resulting From a Motorcycle Accident
Catastrophic bodily and head injury causing wrongful death.
Immobilization and paraplegia.
Traumatic Brain Injury and "Mild" Traumatic Brain Injury.
Trauma to the spine causing cervical, thoracic, and lumbar herniated discs.
Broken hip and pelvis requiring emergency surgery and placement.
Collapsed lungs and other serious injuries to internal organs.
Multiple fractures to shoulders, arms, legs, and other body parts.
Severe emotional distress, anxiety, and post-traumatic stress disorder.
Disfigurement, scarring, and permanent disability.
Economic Losses After a Motorcycle Accident
The aftermath of a severe motorcycle accident often causes serious financial burdens and adds significant financial stress to the lives of victims and their families.
Time away from work for recovery results in lost household income and medical bills can pile up. Although insurance might cover some medical expenses, severe accidents result in significant medical costs.
The total cost can easily reach six figures, sometimes seven figures in the most extreme cases. Common medical expenses which can add to the value of your claim include:
Ambulance services
Emergency room visit
Hospitalization
Diagnostic testing and X-rays
Surgery and all associated costs
Prescription pain medication
Doctor services, including follow-up visits
Physical therapy and other rehabilitation expenses
Travel to and from the doctor
Less obvious expenses that might increase the value of your motorcycle claim include the cost of modifying your home to increase access. This may include adding ramps or handrails, and the cost of replacing domestic services that victims may no longer be able to do themselves, such as lawn care and cleaning.
Some catastrophic motorcycle accident injuries require lifelong care. If your loved one is in a permanent vegetative state (PVS), has permanent paralysis of some or all of the body, or has suffered a mentally incapacitating injury, the chances of a full recovery are slim to none.
No amount of money can undo that, but when the damage is this severe, the value of a motorcycle accident injury claim greatly increases. In these situations, an experienced attorney will gather expert analysis and testimony concerning the costs of required long-term care and the value of lost future wages.
Not only does a catastrophic injury increase future medical costs, but it likely means the injured victim will be unable to partially or fully return to gainful employment.
Non-economic Damages Caused by a Motorcycle Accident
Severe motorcycle accidents wreak havoc in all aspects of a victim's life. In addition to the financial challenges in the wake of a motorcycle accident, victims must deal with the physical pain of injury and recovery, as well as changes in their personal relationships and quality of life.
When your attorney values your claim, he or she will take into account the non-economic damages you have suffered, which might result in additional compensation. These damages include:
Physical pain and suffering
Mental anguish
Loss of consortium with a spouse
Loss in quality of life
Scarring and disfigurement
Burn injuries
Be aware of policy limits. When you are involved in a motorcycle accident, the at-fault driver's insurance policy and the insurance carrier will play a big role in the value of your claim.
Unless the driver is independently wealthy or has a significant amount of high-dollar assets, it will be very difficult to recover damages beyond the insurance policy limits, even if the court rules in your favor.
Contact Minnesota Motorcycle Accident Lawyers at Halunen Law
If you or your loved one has suffered severe injuries in a Minnesota motorcycle accident, your attorney will likely seek full compensation up to the at-fault driver's auto insurance policy limits, at the very minimum.
Personal injury attorneys and Halunen Law partners Brian Stofferahn and Chris Moreland bring more than 50 years of successful litigation on behalf of those who are wrongfully injured.
Brian Stofferahn co-authored "Accidents Involving Motorcycles, Buses, Rental Cars and Other Specialized Vehicles," which is in the recently revised Minnesota Motor Vehicle Accident Deskbook. Brian's deep expertise and personable approach set him apart in the field of personal injury law.  Contact Halunen Law today for a free consultation. We can steer you in the right direction for vehicle repairs, medical treatment, and insurance benefits.
As your attorneys, we can also help you recover compensation against any at-fault driver for wage loss and medical expenses, as well as for pain, suffering, and disability.
The experienced motorcycle accident lawyers of Halunen Law take pride in fighting for their clients each step of the way. We'll help you get on your feet and back on your bike.  Contact us today.