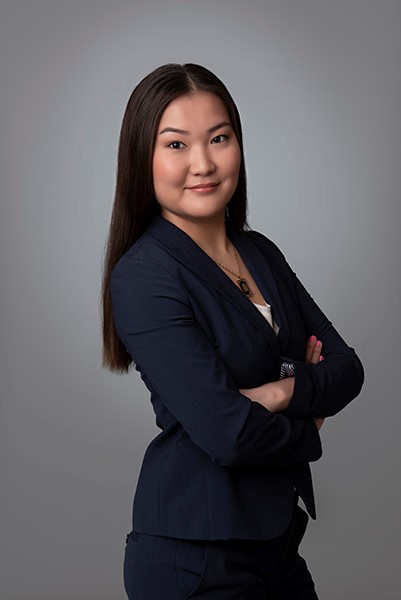 Originally from Ulan-Ude, Russia, Maria Shatonova came to the United States as a high school exchange student.
She continued her studies at Augsburg University and Mitchell Hamline School of Law and thrived in both her academic pursuits and newfound Twin Cities life. At Augsburg, Maria majored in International Relations with an emphasis on Human Rights. Her undergraduate studies piqued her interest in law, specifically employee rights. She went on to study at Mitchell Hamline Law School, where she solidified her goal to work on behalf of plaintiffs in employment law. Through the law school's Equal Employment Opportunity Commission clinic, Maria had the opportunity to work first-hand with clients and saw the impact professional, legal representation had. She was hooked.
Maria is a member of the employment practice group. Working closely with her colleagues, she shares their deep commitment to seek justice for those who have experienced wrongful termination, discrimination, sexual assault or harassment, or other illegal workplace actions. She finds her work to be personally and professionally rewarding. Her deep-seated passion for helping others, coupled with her tenacious spirit, make Maria a perfect fit for the employment law team and the clients they represent.
When not at work, you may find Maria unwinding at a yoga class, enjoying the Twin Cities' ever-evolving restaurant scene, or heading to a movie with friends. She's an avid traveler and enjoys visiting cities across the country or exploring developing countries and finding inspiration as she considers what their future holds.