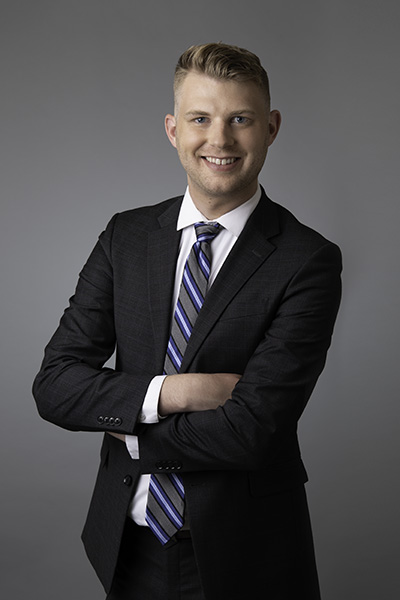 Colin Pasterski's penchant to "leave no stone unturned," is a tremendous asset to Halunen Law clients.
As an attorney working in both the employment and consumer class action practice groups he revels in the investigation phase, the pursuit of facts, and digging deep into complicated legal issues to develop clear and persuasive cases. Colin's commitment to get the details right and provide thorough, professional representation are key factors in favorable case outcomes.
Colin devotes much of his free time to volunteering. While in law school, he participated in Mitchell Hamline's Civil Advocacy Clinic, gaining experience in appellate practice and arguing in front of the Minnesota Court of Appeals. More recently, as a volunteer attorney in the federal court's Pro Se Project, he worked with a client-facing challenging odds in representing himself. As a result of Colin's involvement, the client received a significantly stronger settlement. Colin's advocacy also includes active involvement in planning and participating in continuing legal education courses promoting LGBTQ diversity in the workplace. Colin's many contributions have not gone unnoticed, and he received the Achievement in Volunteer Public Service recognition from the Minnesota Justice Foundation for his work.
An integral part of Halunen Law's legal team, Colin's focus on fighting injustice and providing the highest level of legal service guide his work every day on behalf of consumers, employees, and whistleblowers courageous enough to Take a Stand.