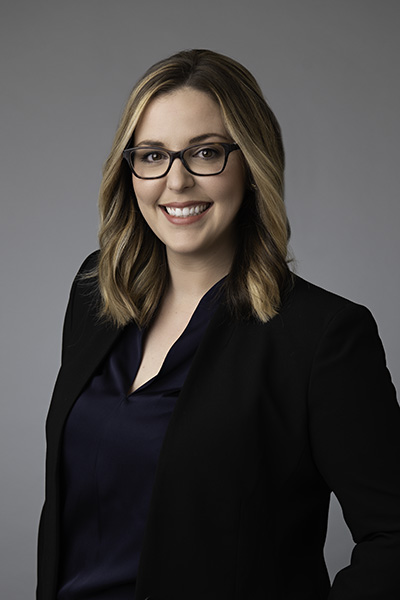 Amy Boyle has a knack for taking the complex and making it clear.
Whether it's an age or gender discrimination case, a wrongful termination, or challenging other unlawful actions in the workplace, Amy has a knack for taking the complex and making it clear—and making things right for her clients. A partner in Halunen Law's employment law practice group, Amy is fearless in high-stakes litigation against well-financed foes. Outside the courtroom, she has achieved numerous and substantial pre-litigation settlements on behalf of her clients. In the courtroom, Amy is a talented litigator, bringing notable skill and experience to bear, and achieving significant results for her clients. For example, in representing a female employee fired from Morrie's 394 Hyundai, Amy successfully demonstrated to the jury that the male-dominated auto dealership had violated both the Minnesota Human Rights Act and the Parenting Leave Accommodation Act. The jury awarded the plaintiff $200,000 in compensation.
Employee whistleblowers will also find a fierce advocate in Amy. From cases involving retaliation for blowing the whistle on illegal workplace practices or companies engaged in deceitful conduct, her extensive understanding of whistleblower laws and consumer fraud has resulted in considerable success.
Amy prides herself on bringing a personal approach, strong research and organization skills, and dogged determination to all she does. These traits serve her clients well.
Outside the office, Amy contributes her time and expertise to several professional organizations. She is on the Board of Directors for the Younger Lawyers Division of the Federal Bar Association and serves as Co-Chair of the Thurgood Marshall Memorial Moot Court Competition. Amy is also a Co-Chair of Minnesota Women Lawyers' Equity Committee, coordinating its judicial initiative, which provides resources and support to MWL members considering seeking judiciary appointments. She is a member of the Warren E. Burger Inn of Court, a by-invitation organization of attorneys and judges dedicated to promoting excellence in legal advocacy. A cum laude graduate of the University of St. Thomas School of Law, Amy received the Minnesota State Bar Association's Law Student Award for Excellence in Employment Law.
Life and law intersect daily, and the crossroads are often difficult. Halunen Law clients benefit greatly when attorney Amy Boyle leads the way.