Motor Vehicle Accidents in Minnesota – Part II: Liability Claims
July 22nd, 2020
In our last post, we discussed the benefits you may receive under your no-fault insurance coverage. In addition to the no-fault claim, you may also have a claim against the person responsible for your injuries. These liability claims are typically against the driver of the other vehicle or the driver of the vehicle in which you were riding.
Liability Claims
Unlike the no-fault claim, the liability claim is not automatic. In other words, to make a no-fault claim the only thing you must prove is that you were injured as a result of an accident involving a motor vehicle.  However, to make a liability claim (for personal injuries), you must be able to prove the following:
1)          FAULT. You must prove the other person was negligent or at fault for causing the collision. If you were also negligent, you must prove that the other person was more negligent (more at fault) than you were.
2)         CAUSATION. Next, you must show the other person's negligence caused the accident and your injuries.  This usually becomes an issue where you have a history of prior medical problems and there is a question as to whether or not your current symptoms are related to the accident, or exist because of that prior medical history.  In virtually all cases, it is necessary to have a doctor express an opinion about causation.
3)         THRESHOLD. Because Minnesota is a No-Fault state, you must establish that you have reached a "tort threshold" before you can recover additional money from the at-fault driver. This includes:
a) The existence of a permanent scar or disfigurement;
b) Sixty (60) days or more of disability (that is, you are unable to engage in substantially all of your usual and customary daily activities but not necessarily 60 days in a row.);
c) $4,000 or more in medical expenses; or
d) The existence of a permanent injury.
            4)          DAMAGES.  This includes past and future pain and suffering, emotional distress and disability
In order to show each of these elements, it is critical to get the guidance of an experienced personal injury attorney—preferably one with a history of large damages recoveries.
One of the most common issues that arise in automobile cases is whether or not you can establish the existence of one of the four thresholds listed above. To establish that threshold, it is often necessary to obtain a written report from your primary treating physician. At Halunen Law, we work with you and your treating physician to obtain that report on your behalf. Once that opinion is obtained, usually a settlement demand is submitted to the other party's insurance company. (In many cases, you don't need to wait for a period of one year after the date of the accident to obtain such an opinion.)  After a demand is made, negotiations with the adjuster typically occur in an attempt to settle your case.  You have the final say in accepting any settlement offer.
If the case does not settle, the next step is to start a lawsuit.  And if the case does not settle at the onset of the suit, ultimately your case will be presented to a jury at trial.  The jurors decide liability, causation, thresholds, and damages on a form called the Special Verdict. This is where litigation experience really shines. Halunen Law attorneys have obtained multiple six and seven figure jury verdicts, including a recent $939,376.19 verdict in a car collision case involving a traumatic brain injury.
During the time that passes between the date of the accident and the date it is possible to obtain a final report from the primary treating physician, it is important to obtain good medical care. This means that if you continue to have symptoms, you should follow up with your medical providers. Also, you should do your best to follow your medical providers' recommendations. For example, if your doctor tells you to do exercises at home, you should do them. Any failure on your part to follow such orders will be held against you later by the other party's insurance company, and perhaps by a jury. Also, if you are having symptoms and fail to follow up with your medical providers, the other party's insurance company will take the position that you cannot be hurt as evidenced by the fact that you did not seek medical care. These instances make it difficult to settle your case. Likewise, failure to follow up with your medical providers often makes it difficult for the primary treating physician to render a final report.
In short, do your best to get well. No one can criticize you for that.
Finally, one thing that you should always keep in mind is that most motor vehicle accident cases in Minnesota are controlled by a six-year statute of limitations. That means that you must start a lawsuit, if you intend to do so, within six years after the date of the accident or your case will be dismissed and forever barred. In cases involving children, the statute of limitations is either six years or the child's 19th birthday, whichever is longer.
However, unlike a fine wine, your case does not necessarily age well. Most cases should be resolved by settlement or verdict within 18 – 24 months of the accident. At Halunen Law, we take an assertive role in moving your case forward to a favorable resolution.
Other Insurance Claims
You may also have claims for the physical damage to your car.  You may have a claim for Uninsured Motorist benefits (UM) if the other driver did not have insurance or left the scene without providing a name or insurance information.  In addition, you may have a claim for Underinsured Motorist Benefits (UIM) if the other driver does not have enough insurance to fully compensate you for your losses.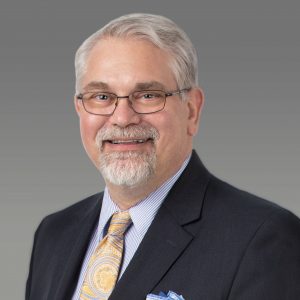 Halunen Law partner and personal injury attorney Brian Stofferahn has extensive experience representing individuals in personal injury cases, employee workers' compensation claims, and social security disability matters. Brian has tried approximately 100 cases to jury verdicts. His thoughtful, thorough approach, and proven record working with highly complex personal injury claims have brought meaningful financial and personal rewards to those he represents. Learn more.