Motor Vehicle Accidents in Minnesota – Part I: No Fault Law
July 9th, 2020
Minnesota is a "No-Fault" state for claims for car accidents, trucking accidents, and some pedestrian and motorcycle accidents. The purpose of the "No-Fault" law is to get certain losses paid quickly—without the need for a lawsuit.
This means that in Minnesota, for just one accident, you may have multiple claims for compensation—no-fault and liability. In this two-part series, we'll look at no-fault claims and liability claims, where they overlap and where they diverge.
Part I: No Fault Law
Under the Minnesota no-fault law, if you have been injured as the result of an accident involving a "motor vehicle" (usually a car), you have a right to make a no-fault claim against the insurance company responsible for providing no-fault insurance coverage in connection with the accident. You may be surprised to know it will usually be your own insurance company that is responsible for the no-fault coverage.
For example, assume that Keith runs a stop sign and collides with a car driven by Liz, and Liz is injured as a result. Despite the fact that Keith is "at-fault" for the accident, Liz would make a "no-fault" claim against her own insurance company, not Keith's insurance company. Likewise, if Keith was also injured in the accident, he would have a right to make a claim for no-fault benefits against his insurance company even though he was at fault for the accident.
The identity of the insurance company responsible for paying no-fault benefits may differ depending on the circumstances. The responsibility for providing no-fault benefits is based on a set of coverage priorities set out in the law.
The first thing you should do if you have been injured as the result of a motor vehicle accident is to contact an attorney who can help determine the insurance company who will provide no-fault benefits. Most of the time that will be your own insurance company. The attorney should let the company know that you have been involved in an accident, that you are represented by an attorney, and would like to make an application for no-fault benefits. Once you complete the application and send it in to the insurance company, the insurance company will typically contact your attorney and provide the name of the adjuster, as well as the adjuster's address and the claim number. Your attorney will then work with the adjuster to make sure your benefits are paid. Working with a personal injury lawyer can ensure you get the most compensation possible from your no-fault coverage.
Depending on the insurance company, your benefits may be referred to as No-Fault, Personal Injury Protection (PIP), or Basic Economic Loss benefits. Regardless of its name, this coverage gives you the right to benefits for the following claims:
Medical Expenses. You should give your medical providers the name of your no-fault insurance company, along with the name and address of the adjuster and the claim number. The medical providers will send their bills directly to the no-fault insurance company.
Mileage. You have a right to submit a claim for mileage back and forth to your medical providers. Keep track of the mileage on a separate piece of paper by date, destination, reason for trip and round-trip mileage. Your attorney will submit your mileage directly to the adjuster.
Prescription Drugs. To be reimbursed for the cost of prescription drugs, you must submit a copy of the prescription from the doctor along with a copy of the receipt showing that you purchased the medication. Your attorney will send that information directly to the adjuster. Again, keep a copy for yourself. Also, whenever you submit paperwork to the adjuster, it is a good idea to include a cover letter explaining what you are sending.
Wage Loss. Your no-fault insurance company is obligated to pay 85% of your wage loss up to a maximum of $500.00 per week. Most no-fault insurance companies require your employer to provide written verification that you were off work (wage verification form), as well as a statement from your doctor indicating that you should not go to work (disability statement). This procedure differs somewhat among insurance companies and adjusters.
Replacement Services. If your doctor tells you that you should not do things at home, such as housework or lawn care, and it becomes necessary for someone else to do that work for you, you have a right to submit a claim for replacement services to the no-fault insurance company. Most of the time you will need a written statement from your doctor indicating that you should not do that work. Your attorney will send that statement to the adjuster along with a record of the work that was done by someone else. That record should include the date, the nature of the work that was done, the identity of the person doing the work, the number of hours it took, and, if you paid that individual, the amount of each payment.
You may also be eligible for certain other no-fault insurance benefits depending on the case. For example, it is possible to obtain benefits for job re-training. Since all cases differ, check with your attorney regarding the extent of your claim.
Keep in mind that once you submit a claim to the no-fault insurance company, that insurance company has thirty (30) days to pay the claim. You should be prepared for such delays. Your attorney will follow up with the adjuster to make sure you have submitted everything needed to consider each portion of your claim.
At some point the no-fault insurance company will likely request that you see a doctor of their choice for an independent medical examination (IME). That doctor will examine you and the prepare a report for the insurance company. If the IME doctor provides an opinion that you no longer need any medical care (or no longer have to miss work), the no-fault insurance company may refuse to pay any additional benefits. If you believe that opinion is wrong, your attorney should file a petition with the American Arbitration Association and request a hearing to determine whether or not the no-fault insurance company had a right to discontinue payments.
You should also be aware that most no-fault insurance policies have a limit of $20,000 in medical expense coverage (which includes mileage and prescription drugs) and an additional $20,000 limit for wage loss coverage (which includes replacement services). It is possible to purchase additional no-fault coverage through your insurance company. Your attorney can review your insurance policy to make sure you recover the proper amounts.
The information provided above regarding the no-fault claim is general in scope. Contact our office if you have any questions or if you need additional information.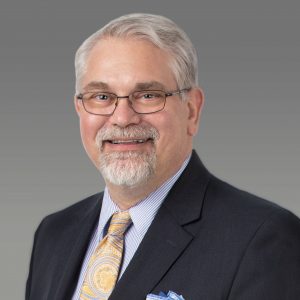 Halunen Law partner and personal injury attorney Brian Stofferahn has extensive experience representing individuals in personal injury cases, employee workers' compensation claims, and social security disability matters. Brian has tried approximately 100 cases to jury verdicts. His thoughtful, thorough approach, and proven record working with highly complex personal injury claims have brought meaningful financial and personal rewards to those he represents. Learn more.