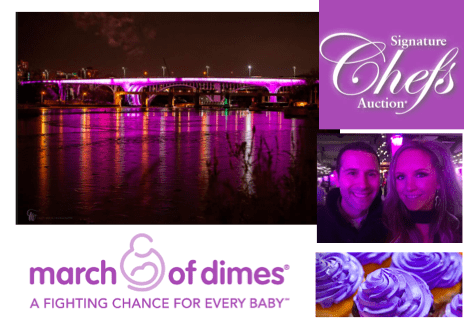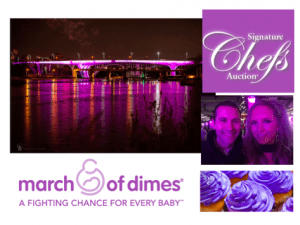 Halunen Law's Jennifer DePalma and her husband Nick recently attended the March of Dimes Signature Chef's Auction, one of select families of "preemies" invited to attend the event. The occasion raised $180,000 to support research, education, advocacy and programs that help more moms have full-term pregnancies and healthy babies. As part of this powerful evening, the 35W bridge was lit up in purple to honor the 15 million babies born prematurely worldwide, and the 1 million who die before their first birthday. Halunen Law is proud to support Jennifer and Nick in their participation of this cause that is so near and dear to their hearts.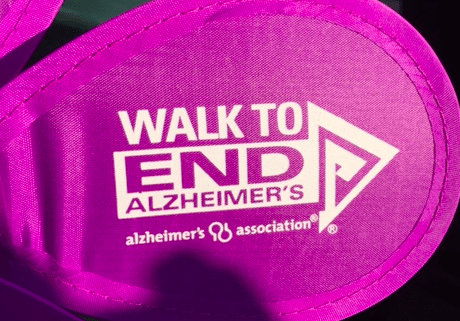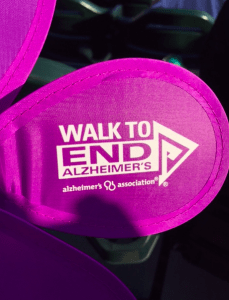 Halunen Law paralegal Jennifer M. Vukelich-Seltz will take part in the Walk to End Alzheimer's® on September 17, 2016 at Target Field in Minneapolis. Held annually in more than 600 communities nationwide, the Alzheimer's Association Walk to End Alzheimer's® is the world's largest event to raise awareness and funds for Alzheimer's care, support and research. The local event is sponsored by the Alzheimer's Association's Minnesota – North Dakota Chapter, and inspires thousands of participants from all ages and abilities from across the region. More than 5 million Americans are living with Alzheimer's and it is the sixth leading cause of death in the United States.
"I have been involved with the Alzheimer's Association and on the Walk committee for 10 years now," said Jennifer. "My Grandfather suffered from the disease and died in 2007. It's a cause that is very dear to my heart."
Halunen Law is proud to support Jennifer's participation in this important event and her dedication to make a difference.
Link here to support Jennifer's fundraising goals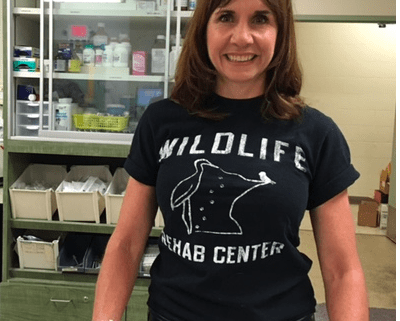 "Compassion for animals is intimately associated with goodness of character . . ."
–Arthur Schopenhauer.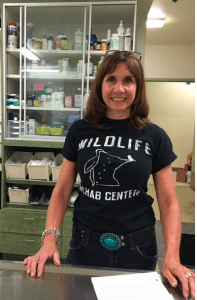 At Halunen Law we are well aware of Executive Coordinator Kerry D'Amato's commitment to animal welfare, generous spirit, and dedication. We are extremely pleased the Minnesota Wildlife Rehabilitation Center (WRC) recently recognized her countless contributions at their 14th annual "Night of the Wild Ones" fundraiser.
One of the nation's largest and most successful wildlife hospitals, WRC treated 12,000 injured animals from 184 different species in 2015 alone. Additionally, the caseload and experienced staff enable WRC to provide professional education on wildlife medicine to veterinary students from around the world.
Since 2008 Kerry has volunteered with WRC, bringing her exceptional leadership skills and compassion to each task at hand. She currently serves on the Board of Directors and has since 2009. She has been strategic in the organizations continued growth through increased fundraising events, staffed the admissions desk, lead staff wellness activities, and much more.
In addition her volunteer work with the Minnesota Wildlife Rehabilitation Center, Kerry has been active with a number of other animal welfare organizations. She served on the Animal Humane Society Board of Directors, and was a founding member of the Minnesota Horse Welfare Coalition. Kerry was also involved The Gelding Project's program development, and the Minnesota Hay Bank. She currently serves on the Board of Directors for Animal Folks Minnesota, an active legislative group that works to change state laws and advocate for animal welfare issues across Minnesota.
In honoring Kerry's service, WRC Executive Director Phil Jenni shared, "From horses, to domestic pets, to wild animals, people have developed a unique and often mysterious relationship with animals. Few people cherish and celebrate the human/animal bond as much as Kerry."
Halunen Law is proud to have Kerry on staff, and to support her continued work on behalf of animal welfare. Congratulations Kerry on your many accomplishments!
Learn more about the Minnesota Wildlife Rehabilitation Center