Halunen Law paralegal Toni Decker has supported the work of WATCH for many years. The Minneapolis-based court monitoring and judicial policy non-profit works to make the justice system more responsive to crimes of violence against women and children, focusing on greater safety for victims of violence and greater accountability for violent offenders.
On April 19, 2108 Decker attended the annual "Gold WATCH" Award event at the Minneapolis Woman's Club where Ramsey County Attorney John Choi was presented with the "Gold WATCH" award (also known as the Sheila Wellstone award) for his work on behalf of domestic abuse victims and also for his message of accountability directed at men. Choi has been a leader in domestic violence prevention since his earliest days as St. Paul City Attorney and is now seen as a regional and national leader in the fight against sex trafficking as Ramsey County Attorney, a job he campaigned for and won in 2010. He oversees an office with about 330 people and a budget exceeding $40 million and is the first Korean-born county attorney in the nation.
Read more about Ramsey County Attorney John Choi and this event
WATCH's mission is to make the justice system more effective and responsive in handling cases of domestic violence, sexual assault and sex trafficking so victimized women and children can rebuild their lives and experience safety and stability and to create a more informed public. Learn more about WATCH and its work.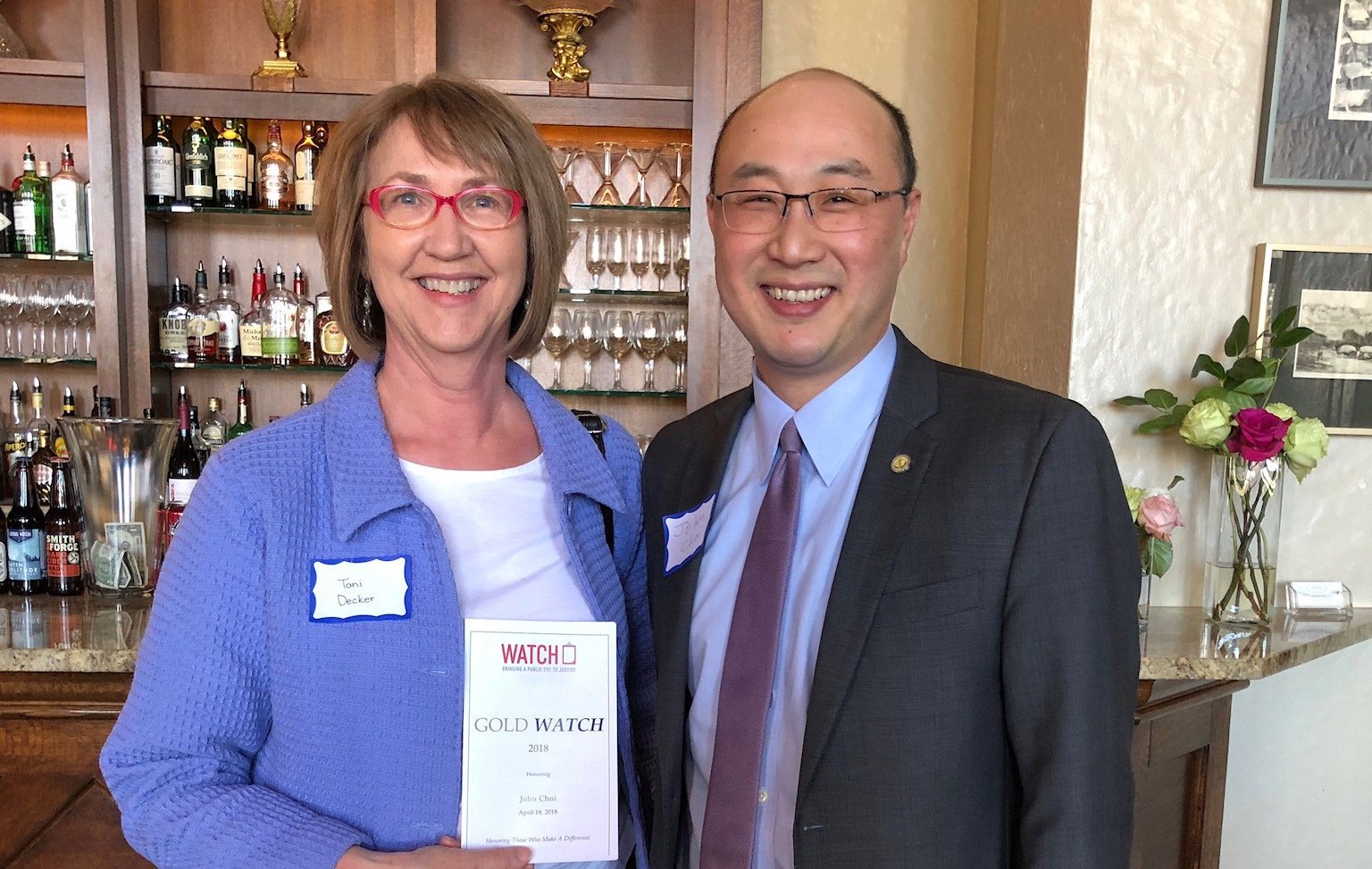 Pictured: Halunen Law's Toni Decker with Ramsey County Attorney John Choi

Turner Syndrome Society
Halunen Law staff member Emily Havrilak was recently in Poland for a meeting of the International Coalition of Organizations Supporting Endocrine Patients (ICOSEP).
Representatives of organizations from 11 different countries met to discuss various issues related to the importance of monitoring children's growth. Emily has been involved with the Turner Syndrome Society of the United States (TSSUS) for 20 years and participated in her capacity as TSSUS board chair. The message this group wants to share is simply that growth is an indicator of health. If a child falls below the normal range on a growth chart, it could be because of a number of medical reasons, including some that concern vital organs. ICOSEP campaigns for growth awareness so that any diagnosis can be treated as soon as possible.
To learn more about ICOSEP visit www.icosep.org
Visit www.turnersyndrome.org to learn more about Turner Syndrome and the organization Emily represents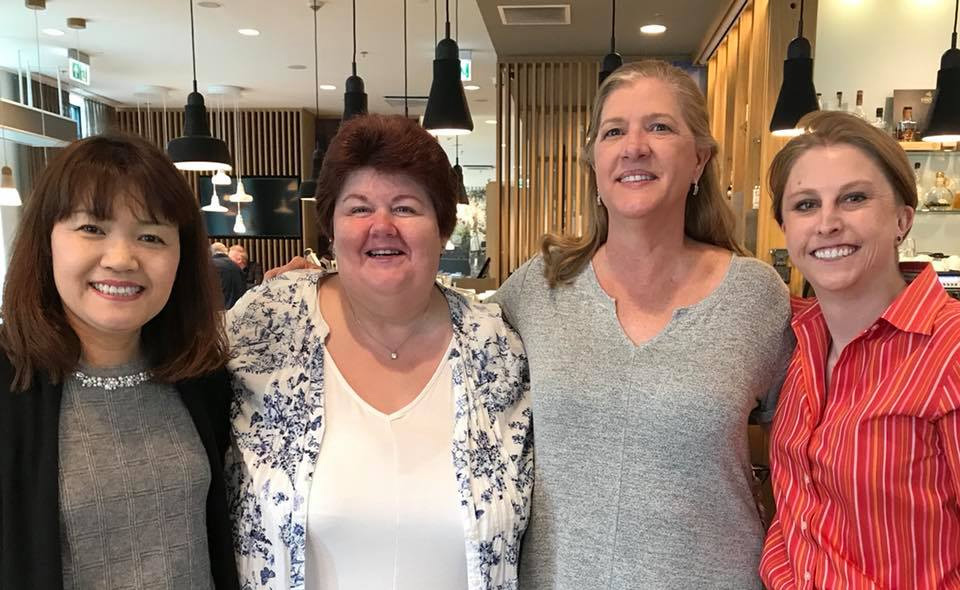 Pictured from left: Sachiko Kishimoto (TS Japan), Arlene Smyth (TSSS UK), Denise Culin (TSGA) and Emily Havrilak.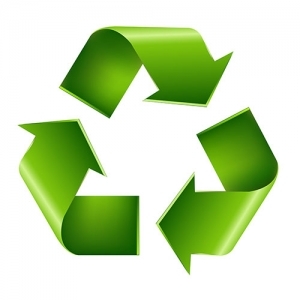 Focusing on our environmental impact and consequently readjusting the way we function in our workplace is one our priorities at Halunen Law. In the past year, we committed to reducing our impact on the environment by making some easy but highly impactful changes.
No more plastic water bottles: We chose to stop using individual plastic water bottles and switched to offering glass containers and cups to our clients, guests and employees.
Plastic water bottles leave a huge impact on our environment. In the U.S alone consumers use 1,500 plastic water bottles every second. These bottles end up in oceans, landfills, rivers, and sidewalks. This plastic is killing animals, leaking chemicals and disrupting our ecosystems. It is estimated that sixty million plastic water bottles are disposed of in one day in the U.S. alone. By ending our use of plastic water bottles, we actively became part of a solution instead of continually adding to a problem.
Cut down on paper and plant some trees: Law firms are notorious for their reams of paperwork. In the past year, we cut back where we could, and implemented a system that tracks the amount of paper we use. As a result, we are more mindful of our paper use. We also got involved in a tree replacement program.
Tree planting is one of the simplest and best things you can do to support conservation! How? Here are a few good reasons:
Forests help prevent erosion and secure soil.
Forests influence their climate, bringing rainfall across vast areas.
Forests have been drastically reduced, especially in temperate areas.
They support many wonderful species and increase habitat complexity.
And provide a huge variety of resources that we make use of now, and will want to make use of in the future.
Did you know each year approximately 15.3 billion trees are cut down? From September 2016 to October 2017 Halunen Law's paper use equated to 32.4 trees. Instead of causing further harm Halunen Law committed to making a difference. We decided to not only replace the trees we used but planted an entire acre of trees, amounting to 500-800 trees. We did this exciting project in collaboration with the State of Minnesota Future Forest Fund. Established in 1991 to encourage and enable individuals and corporations to contribute to tree planting efforts on MN state land, the program has received nearly $22,000 in donations and has planted some 79,000 seedlings since its inception. Learn more about this exciting program.
These two small steps are making a big impact. We look forward to continuing to explore ways Halunen Law can help improve our planet.