On September 26, Halunen Law joined the 3rd Annual Feed My Starving Children "Pack at the Park" event at Target Field. A full contingent of Halunen attorneys and staff joined 5,000 volunteers for this important event with a shared goal of providing 1 million meals to those in need. It was a fun and rewarding event for all involved.
Learn more about Feed My Starving Children and how you can help.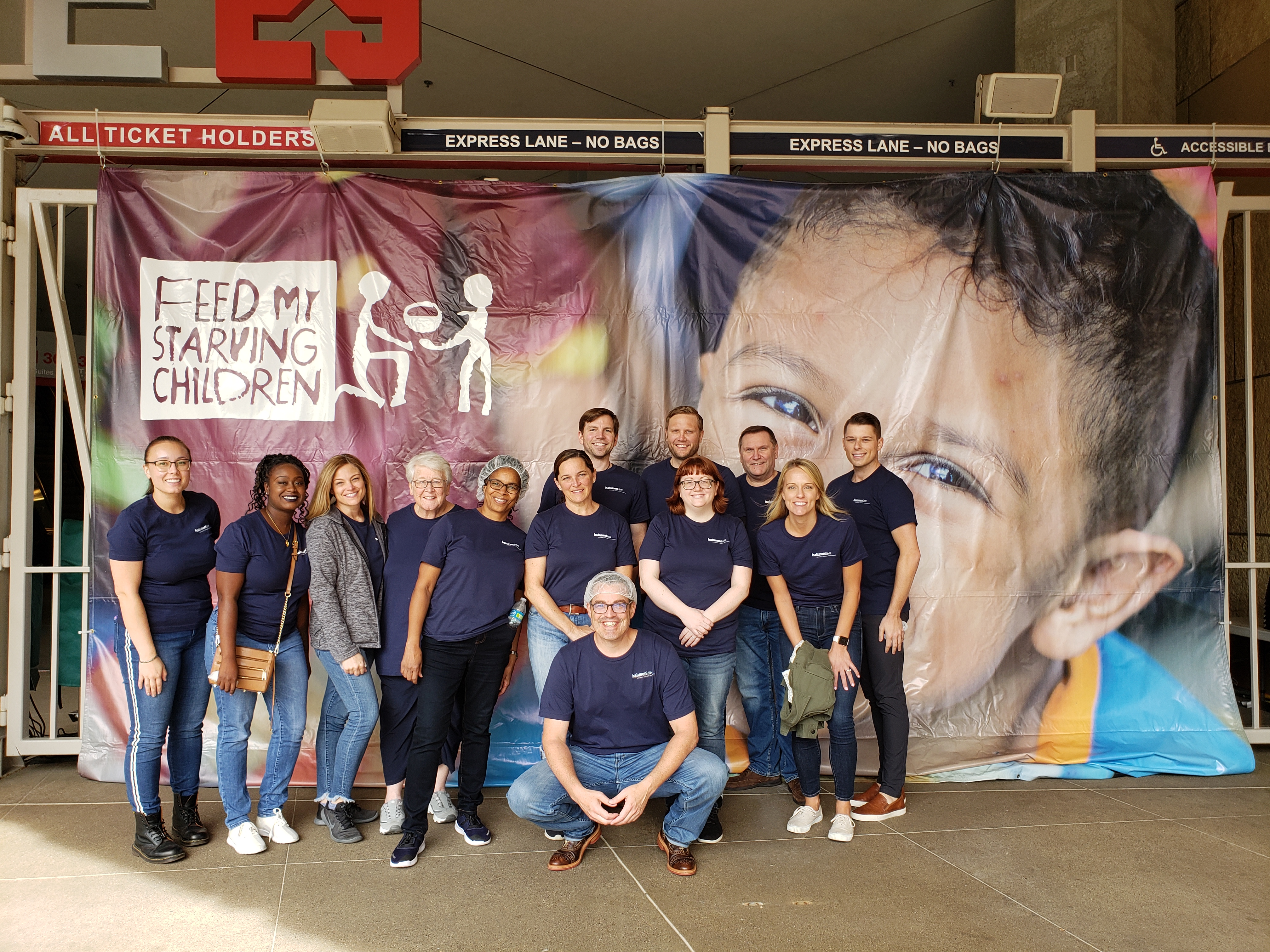 Seated front: Chris Moreland; Center row: Karah VueBenson, Hillary Brown, Jennifer Vukelich-Seltz, Susan Coler, Cecilia Mazique, Erin Keefe, Meghan Hillenbrand, Amanda Crain; Back row: Nathanial Smith, Johnathan Stee, Karl Breitbarth, Blaine Balow.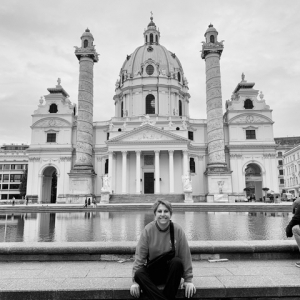 Emily Havrilak is an integral member of the Halunen Law staff. Outside of her work with us, she serves as chair of the Turner Syndrome Society of the United States and recently went to Vienna to represent the organization at the International Coalition of Organizations Supporting Endocrine Patients (ICOSEP) meeting.
"I was pleased to represent the Turner Syndrome Society of the United States at this important conference," said Emily. "Several rare diseases affect children's growth. ICOSEP's message is simple; if a child is not developing as they should, they likely need medical attention. We bring greater awareness to growth health in the hope a diagnosis and care come as soon as possible if needed."
Halunen Law is proud of Emily's long-standing commitment to the Turner Syndrome Society of the United States, and its important, ongoing work.
Learn more about the Turner Syndrome Society of the United States.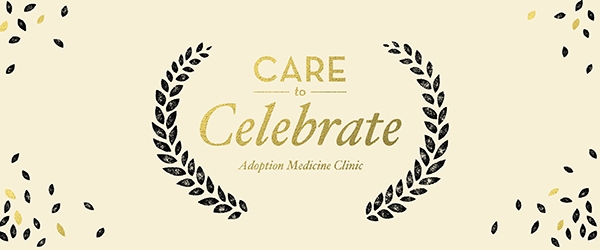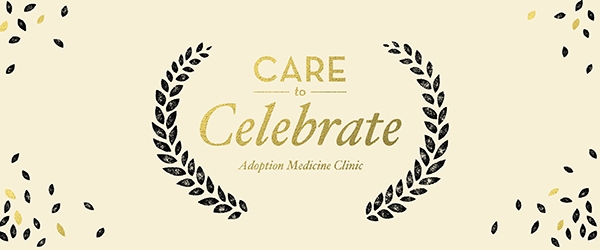 Supporters of the University of Minnesota Adoption Medicine Clinic (AMC) gathered on September 27 at The Lynhall in Minneapolis for an evening of great food, heartwarming stories, community, and to hear from keynote speaker Dr. Judy Eckerle, director of the Adoption Medicine Clinic. Senator Amy Klobuchar also recently honored Dr. Eckerle as an Angel in Adoption.
Founded in 1986, AMC is a global leader in adoption medicine, research, education, and advocacy. Its mission is to be a resource and advocate for children who are adopted, in foster care and those remaining in institutional care around the world. To-date AMC providers have completed over 30,000 pre-adoption reviews for children in over 40 countries while also providing pre-adoption consultations, medical reviews, travel counseling, and comprehensive post-adoption care. The Care to Celebrate 2018 Gala provides crucial funding for its programs and services.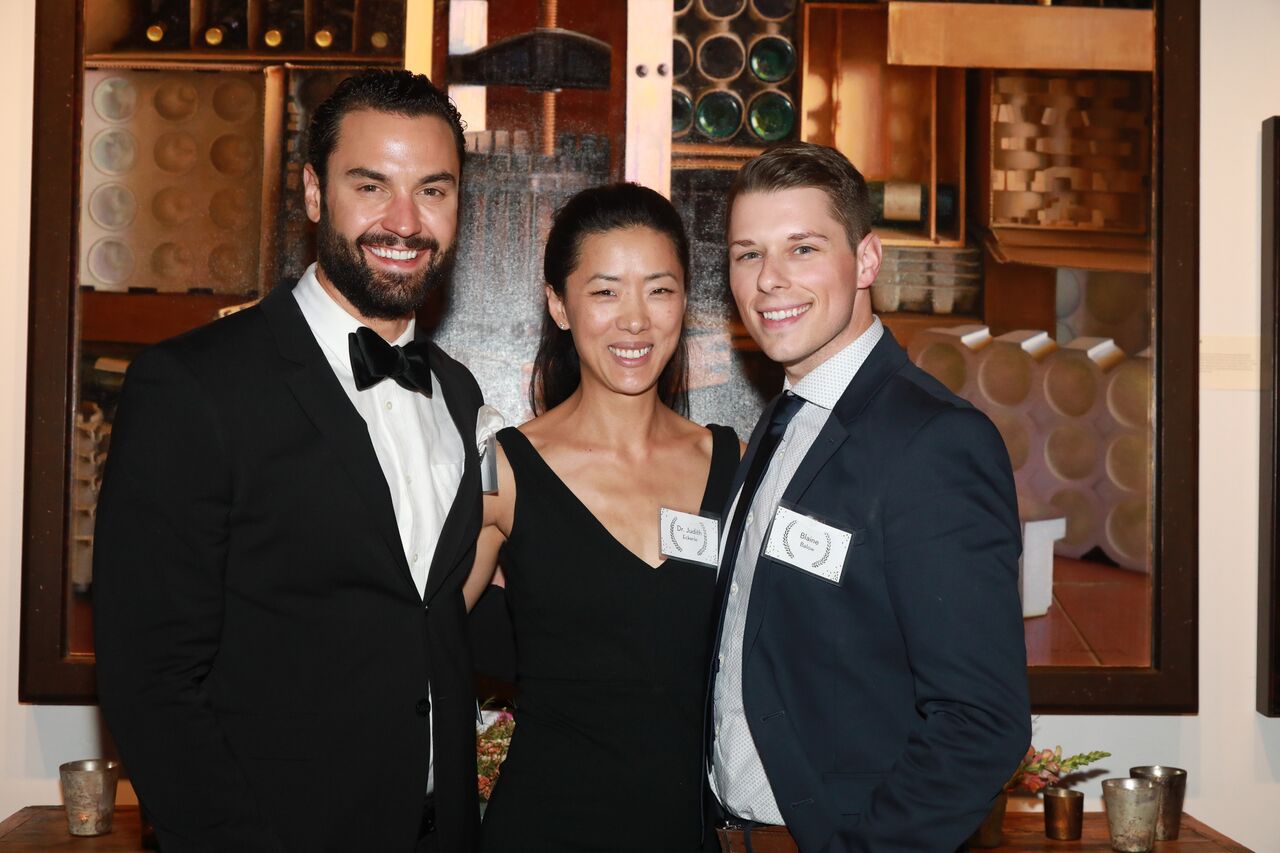 Learn more about the Adoption Medicine Clinic. (https://adoption.umn.edu/about)
Halunen Law was pleased to serve as a sponsor of this important event.