Minnesota Car Accident – A Lived Experience
August 10th, 2021
I was in a car accident in Saint Paul, MN, this summer with my wife and three friends as we were on our way to the MN United soccer game at Allianz Stadium. Fortunately, there were no significant injuries at the scene. Unfortunately, our car was totaled.
No one expects to be in a car accident, but when it happens, the consequences can be far-reaching. This is a story about an attorney (me) who needed an attorney (Halunen Law Personal Injury Attorney Brian Stofferahn) to navigate the complex aftermath of a car accident. I hope this provides useful information for others who find themselves in a similar situation.
The Accident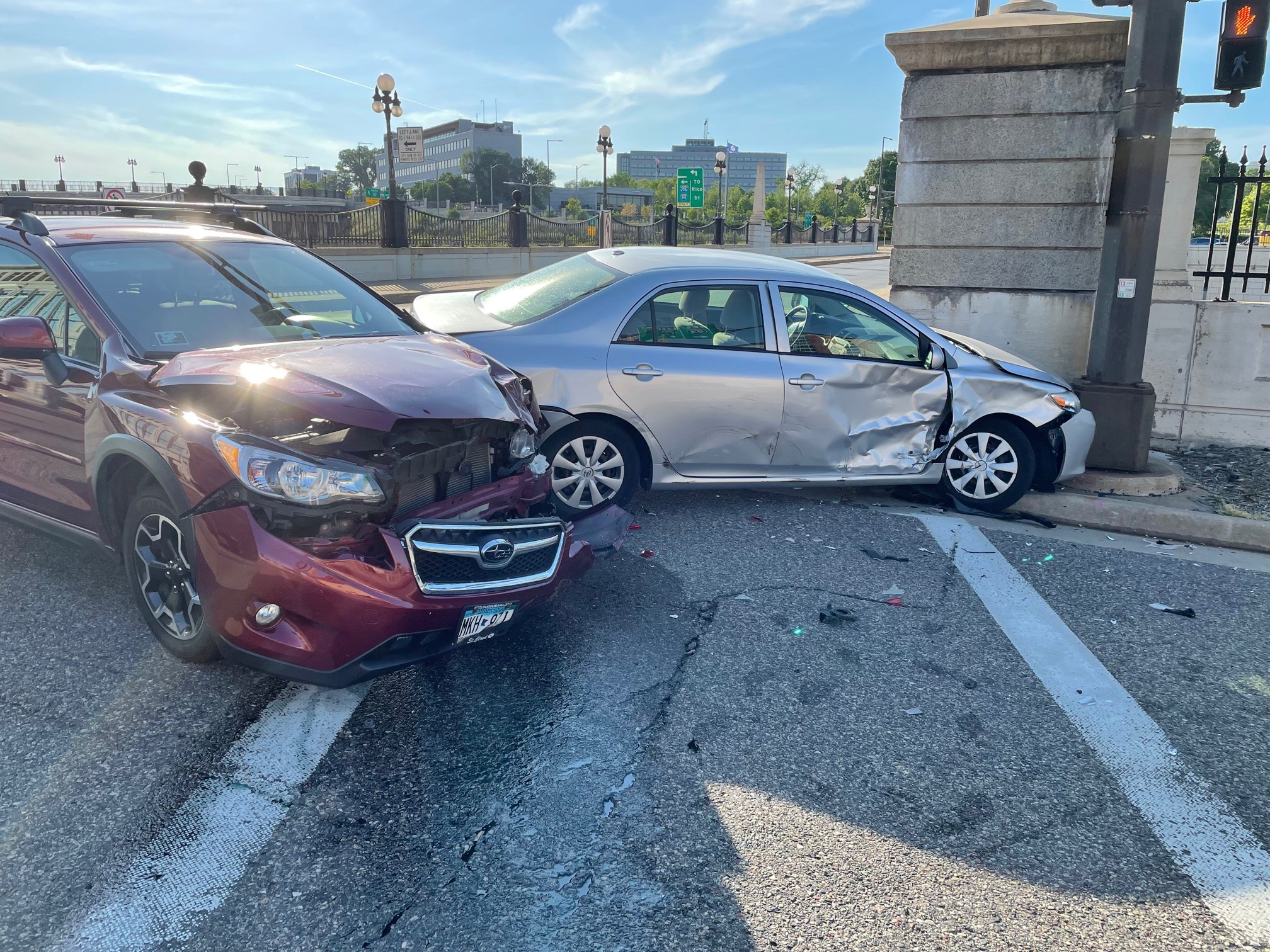 We had a green light. As we drove through the intersection, another driver ran straight through their red light. We did our best to stop, but the T-bone accident was unavoidable. The other driver came from my left side, and I did my best to turn into the inevitable impact. If you've ever been in a car accident, you can appreciate the sensation that time seemed to slow down in those moments, then suddenly both cars were stopped, smashed together in the corner of the intersection.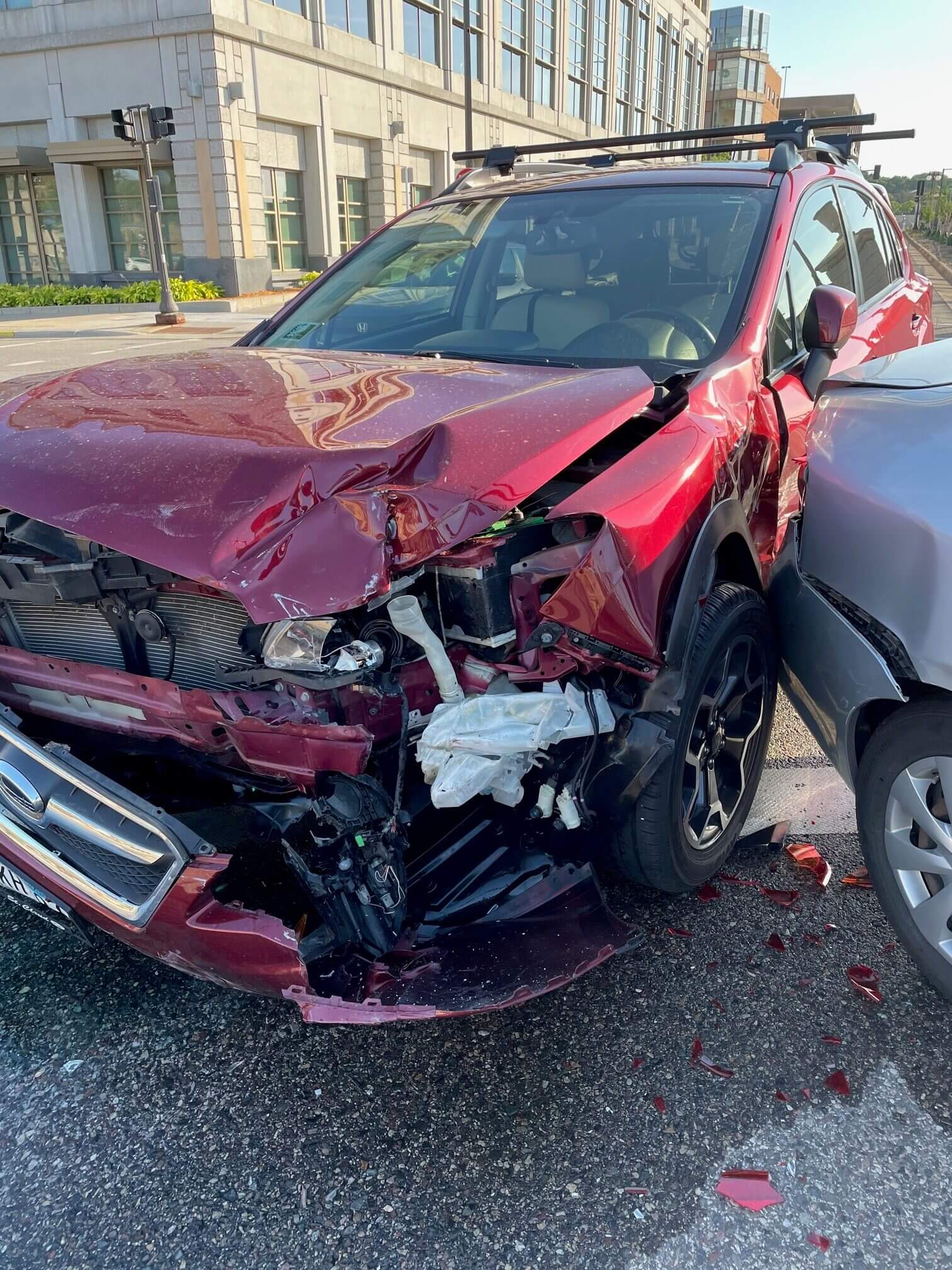 Once we stopped moving, the first thing I did was check to see if my wife and friends were okay. We were lucky. Despite the damage, no one sustained any apparent or life-threatening injury. We got out of our car, and I checked on the other driver, who also appeared to be uninjured.
The next thing we did was call 911 and report the accident to the Saint Paul police. Waiting for them to arrive, my next call was to the Chair of Halunen Law's Personal Injury practice, Brian Stofferhan. Although I am an attorney, I still needed the advice of an experienced personal injury attorney at that moment. My adrenalin was pumping and I wasn't in the mental position to fully comprehend everything that had just happened. Besides bringing his vast experience to bear, Brian provided calm advice from a valuable vantage point that I didn't have at the time.
Brian confirmed the police were on the way and that no one was obviously injured. But he cautioned that often injuries after an accident, whether it's in a car, truck, motorcycle, or even as a pedestrian, may not be readily apparent for a few days. Neck, back, and other injuries may be latent and only become evident after a day or two had passed – and sometimes longer. He advised that we see our doctors and closely monitor ourselves over the next several days.
He also told me to take pictures of the accident, which I did. I even took a video of all the damage to both cars. He also let me know it's useful to get pictures of the scene generally, where the vehicles are, street signs, the position of the sun, any traffic signals, stops signs, or warning signs in the area, etc. I took that step as well.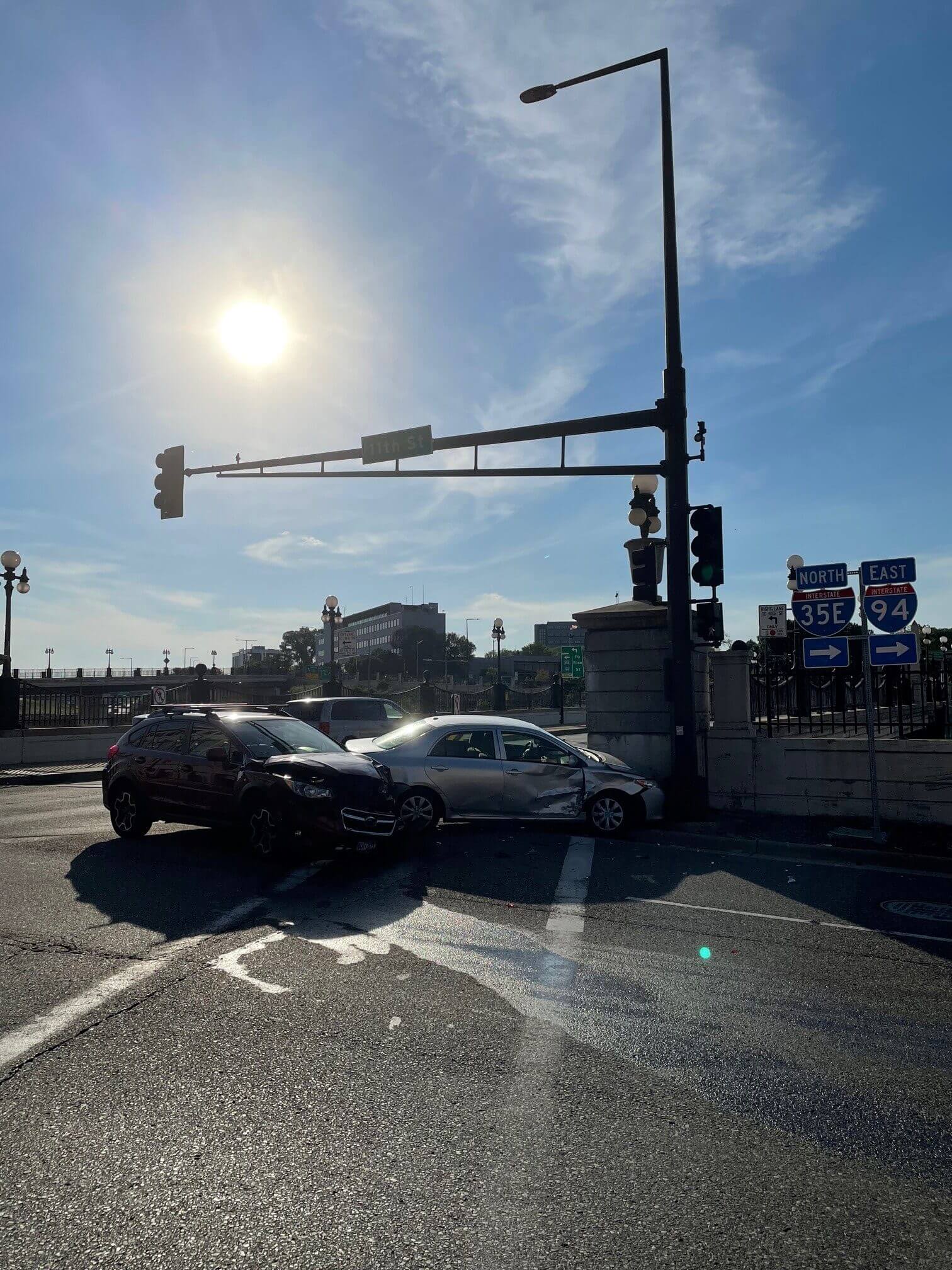 Once the police arrived, we all discussed what had happened and exchanged our contact and insurance information. I felt it was best to keep to a short and plain story of what took place. I believe I said something like, "We had a green light and entered the intersection with the right of way. As we were going through the intersection, the other driver ran a red light and caused the collision."
Because the vehicles couldn't be driven and were blocking a busy intersection, the police brought in a tow truck to take the cars away.
And just like that, it was all over. The most critical steps I took in that short time were to:
Assess for injuries
Call the police
Call personal injury attorney Brian Stofferahn at Halunen Law
Get photos and videos of the damage to vehicles and the scene of the accident
Working with the Insurance Company
This is where working with an experienced personal injury attorney really comes into play. Insurance companies deal with car accident claims every day. They know most people have no idea what is and is not required when dealing with their insurance claims. Because the balance of power is heavily weighted in the insurance companies' favor, talking with a personal injury attorney before filing your claim or talking to the insurance company helps level the playing field. Even then, when I spoke to the insurance company, they still got me to do things that weren't necessary – like give a recorded statement.
I called my insurance company, advised them of the accident, and asked what the next steps would be. They told me to contact the other driver's insurance to file my claim – a somewhat scary prospect to do on my own. I didn't want to say or do something that might negatively impact my situation. So, I spoke with Brian before calling, and he helped guide me through what to expect. Talking with Brian greatly eased my anxiousness about talking with the other driver's insurance company.
Under Minnesota law, you DO NOT have to give a statement to an insurance company. The company is likely to pressure you, tell you they can't start the process without one and otherwise push you into giving them a recorded statement. But it's more than just a statement; they will ask probing questions about the accident, many of which you may not have fully thought out before being asked. Based on Minnesota Statute 602.01  you should not feel any obligation to give a recorded statement. You may even indicate that you wont provide any statement without an attorney. Although it is easier to give in, any statement you provide is likely to be used by the insurance company against you and minimize any potential compensation to which you may be entitled.
If you're talking to an insurance company on your own and feel uncomfortable at any point, end the call and contact a personal injury attorney. Personal injury attorneys like Brian Stofferahn do this work every day. They can help make sure your rights are protected and fight to get you the compensation to which you're entitled.
Ultimately, I was able to work with the insurance company. They accepted liability for the accident and told me they would pay for the loss of my vehicle. I thought it was smooth sailing from there. But I had one last hurdle to overcome, the valuation of my car. Generally, insurance companies lean toward paying the least amount possible. Don't be afraid to push back when they make you a low offer – or work with a personal injury attorney to negotiate. I found similar comparable vehicles at much higher valuations than they were proposing. After providing my research, I secured several thousand more dollars than they had initially offered. I again had Brian to thank for taking this approach.
Take-Aways
All in all, I was fortunate my situation worked out as well as it could. And I learned many valuable lessons along the way. If you're in an accident or suffer an injury, some things you may want to consider:
Work with a personal injury attorney (if nothing else, you know you have someone in your corner)
Get photos of any damages or injuries and the scene of the accident
Don't feel pressured into giving a recorded statement to an insurance company
Don't feel like you have to accept the first offer for compensation from an insurance company – you have a right to be fully compensated!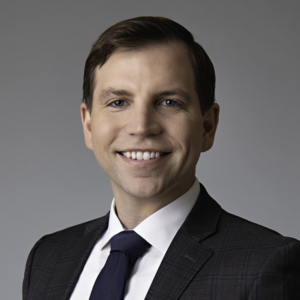 Halunen Law attorney Nathaniel Smith is determined to bring fraudulent conduct to light, and to justice. Having recovered millions on behalf of whistleblowers in both employment retaliation cases and qui tam whistleblower lawsuits under the False Claims Act (FCA), he is relentless in his pursuit. Nathaniel was recently named to the Minnesota Rising Stars List which recognizes attorneys under the age of 40, or who have practiced law for less than 10 years. Only 2.5 percent of attorneys in each state qualify for this prestigious list.