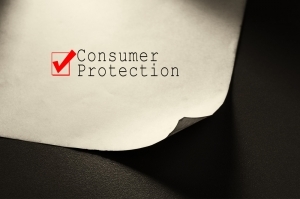 Halunen Law plays key role as co-counsel in victory for consumer rights and arbitration
Many companies include forced arbitration clauses and class action waivers in their contracts or terms of service. They do this to block consumers from banding together and holding them accountable in court when disputes arise, instead forcing them to proceed on an individual basis in private arbitration. These clauses overwhelmingly favor corporations, who win the majority of individual arbitration proceedings. And when consumers do win, the monetary awards they receive are often far less than sufficient to cover the damages they have suffered. Adding insult to injury, there is virtually never a right to appeal an arbitrator's award, and the consumer is simply stuck with that award, even if it unfair, illogical, or legally wrong.
Experian is one of many companies trying to tilt the playing field in its favor by using an arbitration clause, which it tried to enforce after it promised, but refused to provide, a free credit report to a Sean Devries, who was then forced to pay for the report. Experian's failure to provide the free report violated federal law (specifically the Fair Credit Reporting Act), but when Mr. Devries retained Halunen Law and took Experian to court, Experian filed a motion to compel arbitration, asking the court to dismiss the case. The court granted that motion, and sent the case to arbitration. Halunen attorneys objected to that decision, arguing that, under California law, Experian's arbitration clause could not be applied to DeVries' claims for public injunctive relief (which essentially seek an order requiring Experian to halt its unlawful conduct and disgorge the profits it has wrongfully received, thereby protecting a broad class of consumers). The arbitrator agreed, and ordered those claims back to court, where DeVries will get a full and fair opportunity to litigate them. This is an important victory for consumers in California, and it confirms that the scope of arbitration clauses is not unlimited.
Read the Order here. (PDF download)