Halunen Law's Jennifer M. Vukelich-Seltz takes steps to help find a cure for Alzheimer's
September 6th, 2019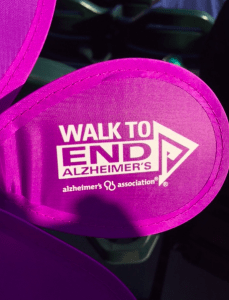 Halunen Law paralegal Jennifer M. Vukelich-Seltz will take part in the Walk to End Alzheimer's® on September 17, 2016, at Target Field in Minneapolis. Held annually in more than 600 communities nationwide, the Alzheimer's Association Walk to End Alzheimer's® is the world's largest event to raise awareness and funds for Alzheimer's care, support, and research.
The local event is sponsored by the Alzheimer's Association's Minnesota – North Dakota Chapter and inspires thousands of participants of all ages and abilities from across the region. More than 5 million Americans are living with Alzheimer's and it is the sixth leading cause of death in the United States.
"I have been involved with the Alzheimer's Association and on the Walk Committee for 10 years now," said Jennifer. "My Grandfather suffered from the disease and died in 2007. It's a cause that is very dear to my heart."
Halunen Law is proud to support Jennifer's participation in this important event and her dedication to making a difference.
Link here to support Jennifer's fundraising goals