Halunen Law Welcomes Attorney Brent Benrud
February 21st, 2023
Senior attorney joins firm as chair of Employment Practice Group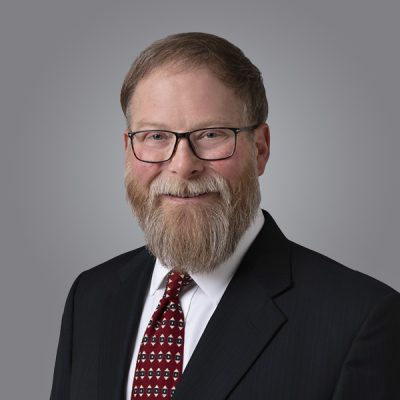 Halunen Law is pleased to announce that attorney Brent Benrud has joined the firm. As chair of Halunen's nationally recognized employment law practice group, Benrud brings over 30 years of a highly successful law practice, decades of litigation experience, a depth of knowledge, and demonstrated expertise navigating complex legal matters to successful conclusions.
Benrud's broad understanding of employment issues from both the employee and employer sides gives him a distinct perspective from which to be a highly effective advocate for employees. Additionally, his leadership skills, experience, and expertise will enhance the work of the entire Halunen employment law practice group.
"I'm excited to join the Halunen Law team and build on its reputation for achieving justice for employees and whistleblowers," said Benrud. "I look forward to bringing my experience and unique insights to Halunen's team of talented employment attorneys and continuing the firm's commitment to extraordinary representation for its clients."
Before joining the firm, Benrud served as associate general counsel at the University of Minnesota for 18 years. While there, he worked primarily in labor and employment law and litigation and litigated employment cases in federal and state courts and agencies. He honed his expertise in many areas, including dispute resolution, Title IX, workplace investigations, academic research protections, employment contracts, and compliance with federal and state employment laws.
Benrud received his undergraduate degree from Luther College in Decorah, Iowa, and his law degree from the University of Minnesota Law School.