Halunen Law Partner Speaks at National Conference on Complex Consumer Litigation
October 19th, 2015
Join Us at Perrin Conferences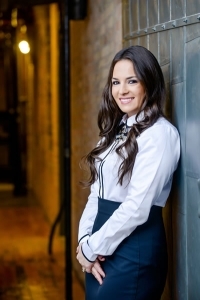 Join Melissa W. Wolchansky at Perrin Conferences' Challenges Facing the Food & Beverage Industries in Complex Consumer Litigations on Tuesday, November 10, at the Grand Hyatt in Washington, D.C.  This event brings together the premier attorneys and leaders in the food and beverage industries, including many of the nation's leading plaintiff and defense attorneys, judges, and insurance professionals.
I will be delivering a presentation entitled Labeling Challenges. It will be a dynamic and innovative program that I think you will particularly enjoy. There will also be many other panels, workshops, and social and networking events to take advantage of.  Perrin Conferences sets the standard in the professional education industry as the place to learn, network and do business. We hope to see you in Washington!
All in-house counsel and insurance professionals receive complimentary registration.