Halunen Law FCA Attorney Lon Leavitt to Offer Expertise and Perspective at Health Care Compliance Association Conference
November 6th, 2019
An experienced and respected former Assistant United States Attorney, Lon Leavitt has extensive experience handling successful investigations and cases under the False Claims Act. As a participant in two presentations at the upcoming HCCA Scottsdale Healthcare Compliance Conference on November 8, he will share his valuable expertise and professional perspective with members of the healthcare compliance community.
In the first presentation titled "Prosecution and Defense: Points of Collaboration and Contention," Leavitt will be joined by Frank Sheeder, a partner at Alston & Bird, who represents defendants in FCA cases. Together they will review several FCA-related issues and discuss recurring divergent viewpoints, how to establish collaboration and cooperation, and practical approaches in government investigations.
The second presentation, "Communicating With Regulators & Enforcement: Avoiding Pitfalls," will feature a panel discussion with federal and state law enforcement officials. As a former Assistant United States Attorney, and now in private practice with Halunen Law, Leavitt will bring unique insight to this panel, providing both the government's and relator's counsel's perspective. The panel will cover topics including:
The consequences of receiving regulatory inquiries and how a government investigation can impact a provider's reputation, bottom line, and time.
The importance of building a good working relationship with government representatives.
The need for accurate, timely, and complete disclosure when reporting or self-disclosing to government representatives.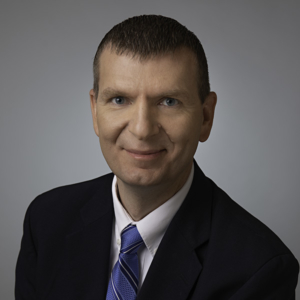 Leavitt joined Halunen Law after a successful 12-year tenure as an Assistant United States Attorney in the District of Arizona, one of the largest and busiest federal districts in the country. In that role, he managed FCA investigations and litigation on behalf of the federal government in a wide range of fields, including health care, defense, and education. Leavitt is especially knowledgeable in health care fraud enforcement, having pursued cases successfully against hospitals, hospices, physician groups, and other health care providers. Based in Halunen Law's Phoenix office, Leavitt is a member of the Firm's nationally-recognized Qui Tam/Whistleblower practice group.
About the HCCA: Established in 1996, Health Care Compliance Association (HCCA)® is a member-based association for healthcare compliance professionals. Serving more than 12,000 members across the country, HCCA is dedicated to enabling the lasting success and integrity of those working in, working with, or supporting healthcare organizations. Learn more.