Halunen Law attorneys share their experience of litigating in the time of a pandemic
November 12th, 2020
Recent success of lawsuit against Morrie's 394 Hyundai serves as the backdrop for presentation.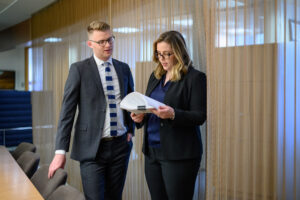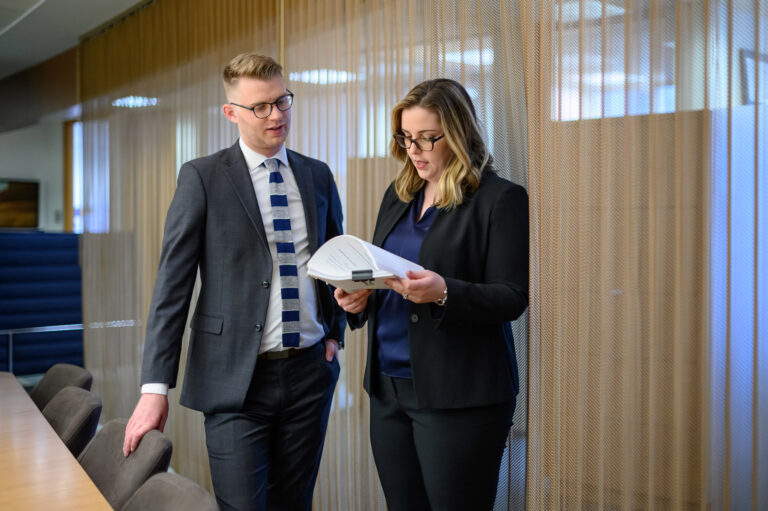 Halunen Law Attorneys Amy Boyle and Colin Pasterski recently shared valuable first-hand experience of successfully litigating an unlawful termination lawsuit during a global pandemic that resulted in a $200,000 trial verdict. The presentation was to the Minnesota Chapter of the National Employment Lawyer's Association (NELA). Amy and Colin offered timely insights on the changing norms and processes due to the Covid-19 crisis and discussed the advantages and disadvantages of conducting discovery remotely. They also provided their impressions of being one of the first teams of civil attorneys in Hennepin County to present to a jury while adhering to the CDC's Covid-19 guidelines and safety protocols for courtrooms.
"Although employment trials are often lengthy, we didn't experience any delays related to the Covid-19 precautions" said Halunen Law attorney Amy Boyle.  "Hennepin County, Judge Robiner, and the Court staff did an excellent job implementing and enforcing safeguards to allow our civil justice system to run smoothly and keep everyone as safe as possible. We were able to do what we needed in order to effectively try our case."
Read more about Halunen Law's recent trial victory here:  https://www.halunenlaw.com/morries-394-hyundai-found-liable-for-retaliation-against-employee-must-pay-200000/.