Former Assistant United States Attorney Lon Leavitt joins Halunen Law False Claims Practice Group in Phoenix Office
August 26th, 2019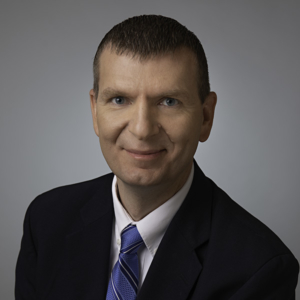 Halunen Law, a nationally known plaintiffs' law firm, is pleased to announce Lon R. Leavitt has joined the firm's False Claims Act practice group as a partner. An experienced and respected former Assistant United States Attorney, Leavitt has deep expertise with the False Claims Act. He has handled dozens of investigations and cases that collectively returned tens of millions of dollars to the United States government. Leavitt will be based in Halunen Law's new Phoenix office.
Leavitt joins Halunen Law after a successful 12-year tenure as an Assistant United States Attorney in the District of Arizona, one of the largest and busiest federal districts in the country. In that role, he managed False Claims Act investigations and litigation on behalf of the federal government in a wide range of fields, including health care, defense and education. Leavitt is especially knowledgeable in health care fraud enforcement, having pursued cases successfully against hospitals, hospices, physician groups, and other health care providers. For nearly 10 years, Leavitt also served as the Affirmative Civil Enforcement Coordinator and the Civil Health Care Fraud Coordinator for the District of Arizona. Before serving as a federal prosecutor in Arizona, Leavitt served as a Special Assistant United States Attorney in the District of Nevada, representing the federal government in civil fraud matters, criminal and civil asset forfeiture cases, and other civil litigation.
"Lon's vast experience as a prosecutor for the federal government is invaluable," said Clayton D. Halunen, managing partner. "We are delighted he is now part of our firm and our FCA practice group. We anticipate his experience and understanding of the government's approach to FCA litigation will help advance the causes we believe in so strongly—eliminating fraud against the government and supporting whistleblowers."
"The need for courageous whistleblowers to come forward—and their need for excellent representation and protection—has never been greater," said Leavitt. "Halunen Law is an outstanding group of top-flight litigators and professionals with a great approach to the practice of law and a proven track record of success. I am excited about this unique opportunity to expand the reach and resources of the firm's False Claims Act practice group and partner with them in the continued fight for justice on behalf of whistleblowers and the United States."
Leavitt has received several awards, recognitions and commendations for his work, including the United States Department of Health and Human Services Inspector General's Integrity Award. A frequent speaker at professional conferences, Leavitt has given numerous presentations and training sessions dealing with the False Claims Act, civil enforcement and health care fraud. Leavitt earned his law degree from the William S. Boyd School of Law at the University of Nevada Las Vegas and a bachelor's degree, summa cum laude, in Political Science and Spanish from Southern Utah University.
About Halunen Law
With offices in Minneapolis, Chicago and Phoenix, Halunen Law offers experienced legal representation to employees and whistleblowers across the country. Halunen Law has achieved a reputation as a fearless, tenacious and successful plaintiffs' law firm, with a laser focus on achieving justice for its clients as well as meaningful social change. The firm's False Claims Act practice group specializes in actions under the federal and state False Claims Acts and other whistleblower laws. For more information contact us.