Eight Halunen Law attorneys selected to prestigious 2017 Super Lawyer lists
July 14th, 2017
Lists includes two new honorees to Rising Stars list, others continue consecutive years of valued recognition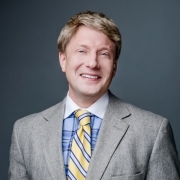 Minneapolis, MN: Halunen Law is pleased to announce attorneys Clayton Halunen, Susan Coler, and Barbara Felt were selected to the recently released 2017 Minnesota Super Lawyers list. This significant recognition is granted to just 5% of Minnesota attorneys each year. Additionally, Halunen's newest attorney Emma Denny was selected to the 2017 Rising Stars list, along with Charles Moore and Ross Stadheim; representing just 2.5% of attorneys 40 years of age or younger. Denny and Moore are new to the list, while the other Halunen attorneys have appeared on their respective lists for consecutive years including Clayton Halunen, who has received this prestigious recognition for 14 years in a row.
Halunen Law Founder Clayton Halunen
"It is a distinct honor to be included in these lists," said Halunen Law founder Clayton Halunen. "Halunen Law attorneys are committed to providing steadfast, skilled representation in employment, class action, and whistleblower cases. Our attorneys come to work every day prepared to fight for justice on behalf of our clients. Seeing our efforts consistently acknowledged by our peers is tremendously rewarding. I'm proud of our team's dedication, professionalism, continued success, and the profound impact of our work."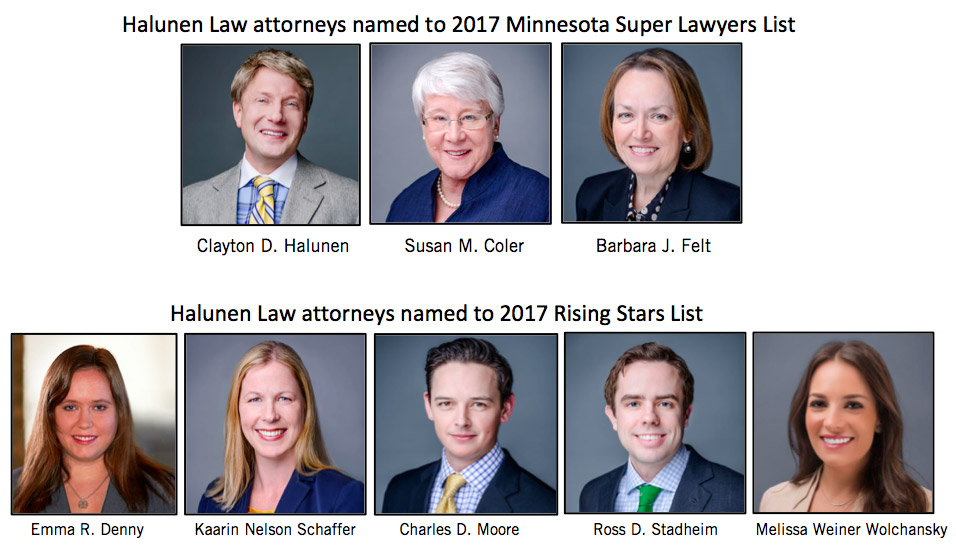 HALUNEN LAW 2017 SUPER LAWYERS:
Clayton D. Halunen, Founding Partner
Susan M. Coler, Partner
Barbara J. Felt, Partner
HALUNEN LAW 2016 RISING STARS:
Emma R. Denny, Associate
Charles D. Moore, Associate
Ross D. Stadheim, Associate
ABOUT HALUNEN LAW:
Halunen Law offers expertise in litigating consumer class actions and proven track record of success in challenging deceptive marketing, corporate fraud, and illegal business practices. Halunen also offers experienced representation to employees and whistleblowers under the False Claims Act and other statutes. With offices in Minneapolis and Chicago, Halunen Law has achieved a reputation as a fearless, tenacious and successful plaintiffs' law firm, with a laser focus on achieving justice for its clients while creating meaningful social change.
For more information about Halunen Law visit HalunenLaw.com.
Save