Clayton Halunen is featured in Mpls/St. Paul Magazine's "A Practical Guide to Finding a Lawyer," provides expertise and insight on choosing an employment attorney
June 15th, 2017
Employment: Protecting Your Status
"Many people assume that because their employment is at-will, they have no recourse to take action against a wrongful termination," says Clayton Halunen, founder and managing partner at Halunen Law. But certain statuses—including age, sex, religion, and sexual orientation—are protected under both state and federal law. If you question the legitimacy of your termination or your employer's conduct, here are some guidelines to follow.
Best Practices
Search smart. Contact the Minnesota Bar Association's Labor and Employment Law Section to get a list of Employment Law Specialists. This designation, Halunen says, means that lawyers have passed a test and have sufficient years of experience practicing in the area.
Get organized. This includes your story and the documents that support it. "Relevant correspondence, policies, procedures, discipline, and performance improvement plans would be very important evidence," says Halunen.
Be proactive. If you start seeing signs that something doesn't align with how your company typically treats employees—e.g., you're being disciplined for something other people aren't—trust your gut. "Put it in writing and put the company on notice of your concerns," says Halunen. An attorney can help you craft what that might look like.
Consider carefully. Think about whether the strenuous litigation process is the best path for you. "I see way too many people who are doing it to get back at the employer because they feel they were treated so unfairly," Halunen says. "It's reasonable to have those feelings, but being embroiled in litigation is not easy. It's a big commitment of energy and resources."
Know your options. It may be possible to get some remedy without litigation. If you have lost a job—as long as it's not based on misconduct or performance—there are often opportunities to negotiate a fair and equitable severance.
Read the full article: http://mspmag.com/arts-and-culture/general-interest/a-practical-guide-to-finding-a-lawyer/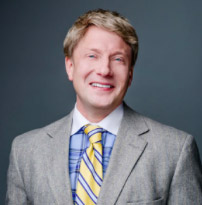 Clayton Halunen is the founder of Halunen Law, a law firm that represents employees, consumers, and whistleblowers in individual and class actions. Under his leadership, Halunen Law has achieved a reputation as a fearless, tenacious and successful plaintiffs' law firm, with a laser focus on achieving justice for its clients as well as meaningful social change.Learn more about Clayton Halunen (https://www.halunenlaw.com/our-team/clayton-d-halunen/)