Clayton D. Halunen is featured as the Attorney of the Month in the October issue of Attorney at Law
October 28th, 2016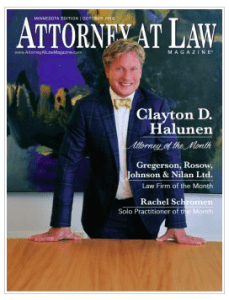 Fearless in His Pursuit of Justice
Clayton D. Halunen, founder of the powerhouse plaintiff's firm Halunen Law, has done exactly what he set out to do. A bold voice in employment, consumer and whistle-blower matters, Halunen and his team of dedicated advocates strive to right the wrongs in our society, taking up the cause of the little guy against monied interests.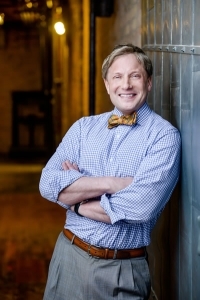 Clayton HalunenClayton is the founder of Halunen Law, a law firm that represents employees, consumers, and
whistleblowers
in individual and class actions. Under his leadership, Halunen Law has achieved a reputation as a fearless, tenacious and successful plaintiffs' law firm, with a laser focus on achieving justice for its clients as well as meaningful social change.