Bluestem Brands sued over Fingerhut charges
October 6th, 2015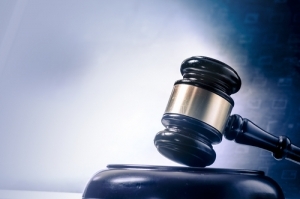 Halunen Law represented a Georgia woman during a Class Action Lawsuit filed against Bluestem Brands.  An article featured in the Star Tribune – Bluestem Brands sued over Fingerhut charges explains more, but in essence says:
"Bluestem Brands of Eden Prairie, the online retailer acquired a year ago for $565 million by Capmark Financial, has an interesting federal case on its hands.
A Georgia woman, represented by a Minneapolis law firm, has filed a suit that seeks class-action status on behalf of all customers. It alleges that Bluestem targets low-income people with poor credit with marked-up prices that actually are finance charges that violate Minnesota and federal consumer law on its Fingerhut.com website. Those folks are encouraged to sign up for the WebBank/Fingerhut Advantage Credit Account. Meanwhile, consumers with higher incomes and better credit, get better deals on Bluestem's Gettington.com for the same merchandise.
According to the suit, Bluestem uses sophisticated Internet analytics to drive low-income consumers who register to the Fingerhut website and buries them in costs that Minneapolis lawyer Clayton Halunen says violate state deceptive trade practice and usury law, as well as the federal truth-in-lending statute.
Pennsylvania-based Capmark, a retail and finance consolidator, changed its name to Bluestem Group in June and consolidated headquarters in Eden Prairie. Its business included Fingerhut, Gettington and about a dozen other brands. Bluestem has not responded to questions about the lawsuit. Its initial response to the suit, after a court-approved delay in September, is expected later this month.