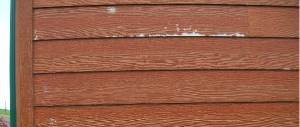 Halunen Law filed a class action lawsuit on behalf of a homeowner whose home was built with James Hardie fiber-cement siding. The lawsuit alleges that some James Hardie fiber-cement siding contains at least one defect that causes paint to peel off of the boards and causes the boards to shrink and crack. The lawsuit further alleges that James Hardie has not lived up to its warranty obligation to replace the damaged siding. The lawsuit seeks monetary compensation, on behalf of the plaintiff and other James Hardie fiber-cement siding owners, to replace allegedly defective siding as well as a court order requiring James Hardie to honor its James Hardie Warranty Claim obligations.
Download a Copy of the James Hardie Complaint.
Please contact our office if you have James Hardie fiber-cement siding or would like more information about this lawsuit.
Case Update – August 2016
There have been several recent developments in this lawsuit, including the filing of significant motions by both parties. Specifically: (1) on February 19, 2016, Plaintiffs filed their motion for class certification; (2) on March 21, James Hardie filed a motion to exclude testimony from one of Plaintiffs' experts; and (3) on July 27, 2016, James Hardie filed motions for summary judgment seeking dismissal of the plaintiffs' claims. Briefing on these motions will conclude in the coming weeks, with hearings on each to follow as set by the Court. As soon as we have news regarding any of these matters we will be sure to post an update on our website. To make sure that we have current information on file for you, please take the time to complete our online contact form (even if you have previously done so).