At Halunen Law, we understand the importance of working diligently to protect the country
against government fraud. We do this by protecting individuals who report unethical and illegal actions that companies and
government agencies are engaging in. The False Claims Act allows individual citizens to bring a qui tam lawsuit against government offices.
These whistleblowers may be entitled to significant financial restitution for the act of exposing government fraud. Our highly experienced team
of whistleblower protection attorneys have helped to recover more than $1 billion to date on behalf of our various clients.
Halulen Law is now servicing Dakota County and these cities: 
 a.    Eagan
b.     Burnsville
c.     Lakeville
d.     Apple Valley
e.     Inver Grove Heights
f.      Rosemont
g.     Hastings
h.     Farmington
i.     South Saint Paul
j.     West Saint Paul
k.     Mendota Heights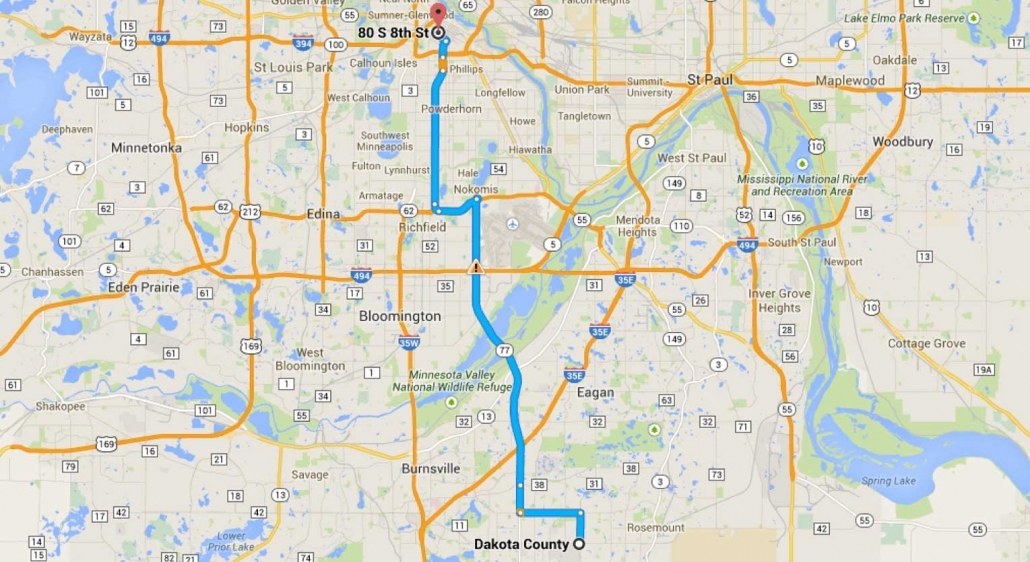 1. Head east on 150th St W toward Pilot Knob Rd
2. Turn left onto Pilot Knob Rd
3. Turn left onto 140th St W
4. Turn right onto Co Rd 23/Cedar Ave
5. Continue onto MN-77 N/Cedar Ave
6. Take the exit onto MN-62 W
7. Take the Interstate 35W N exit
8. Merge onto I-35W N
9. Take exit 16A on the left toward Downtown/I-94 W
10. Merge onto MN-65
11. Turn left onto 9th St S
12. Turn right onto Lasalle Ave
13. Turn right onto S 8th St
Destination will be on the left at 80 S 8th St #1650, Minneapolis, MN 55402